Senior Contract Management Specialist MoMP/LSMU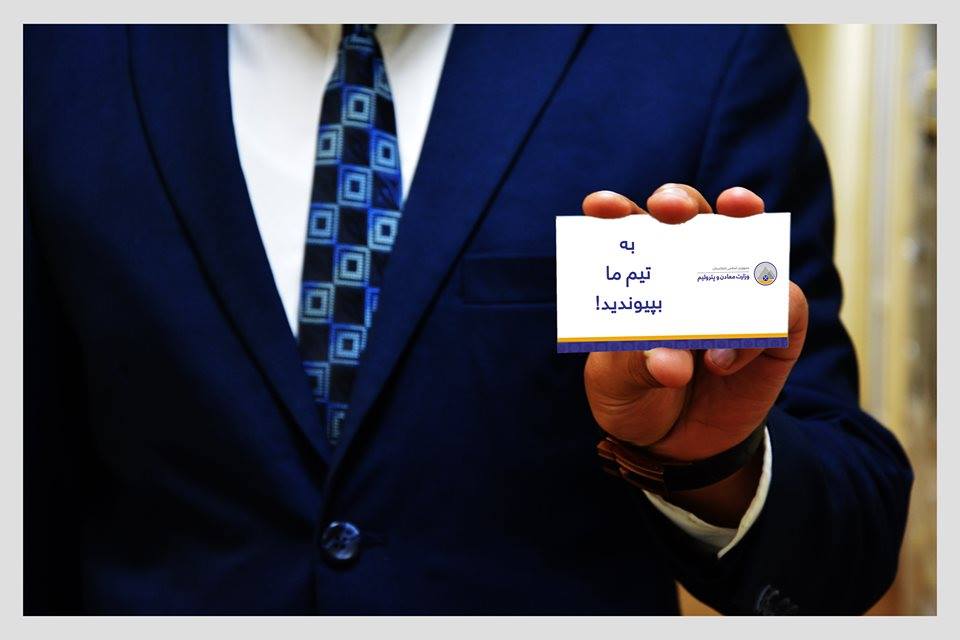 About Ministry of Mines and Petroleum (MoMP):
Ministry of Mines and Petroleum is an enabler of the sector's development and steward of all mineral and hydrocarbon resources through the implementation of international best practice, policies, regulations and procedures to encourage environmentally and socially acceptable private investment. It is the responsibility of the Ministry of Mines and Petroleum to ensure progress in research, exploration, development, and exploitation of both minerals and hydrocarbons. The Ministry of Mines and Petroleum approach is to create the highest level of ministerial competence, promote clear and transparent investment opportunities through modern laws, regulation and policies; and develop a progressive and inviting fiscal regime.
Job Summary:
Carry out Evaluation of proposals of interested companies from procurement prospective which are submitted to the LSMU, and report to the Head of Committee about the Evaluation results. And will assist the LSMU members with technical consultancy in overall process of Contracts awarding and management.
Skills Required:
ProcurementContract Management
Requires travel to provinces:
No
Skills Description:
Fluency in written and spoken Dari, Pashto and English.
Excellent computer skills (MS Office)
Strong team work skills.
Demonstrated abilities to take initiatives, build consensus and make things happen
Duties & Responsibilities:
1. Develop an action plan based on job description.
2. Develop the existing procurement system for contracting large mine contracts in a professional manner.
3. Review all awarded contracts to make sure they are implemented according the law, regulations and contract contents.
4. The Senior Contract Management specialist must collect updates from all staff assigned to various projects and analyze these updates to identify potential problems that may keep projects from being completed on time and report the MoMP management.
5. Develop a tracking system for awarded contract progress.
6. Develop a monitoring and evaluation system for awarded contracts.
7. Prepare regular progress report to the MoMP management on awarded contracts.
8. Strengthen and establish strong coordination with relevant departments and stake holders.
9. The incumbent must make sure the contract award process is running smoothly and compliance with the law and regulations.
10. Maintains official project records and establish a proper filing system for all relevant procurement documents for each project.
11. Make a proper system for keeping offers on submitted documents by bidders.
12. Assist the project procurement and contract teams in evaluation of bids.
13. Assist in preparation of project financial and procurement documents.
14. Arrange on job procurement training for LSMU staff.
15. Any other task assigned by the direct supervisor according laws and regulation.
Job Location:
Afghanistan, Kabul
Qualifications:
At least Bachelor's degree in Business Administration, Economic, Management and or Commerce or similar fields from a recognized, accredited university and Master degree is preferred.
Minimum 5- 7 years' experience field of Project Management, Procurement and Finance with government, Donors funded projects, NGOs and UN agencies. 7 years of relevant experience with bachelor degree and 5 years of relevant experience with Master degree is required for any applicant.
Job Keywords:
Sr. Contract Management Specialist
Submission Guideline:
Applicants are requested to submit a complete application package which must include all required documents (provided below) to recruitment.momp.psu@gmail.com with a Subject line
MoMP/PSU/LSMU/Senior Contract Management Specialist Applications must be received by no later than .14 October, 2019.
REQUIRED DOCUMENTS:
a.     Cover memo/email text that outlines how your qualifications and experience meet the selection criteria.
b.      A current resume or curriculum vitae.
Note: IN ORDER TO HAVE YOUR APPLICATION CONSIDERED, YOU MUST SUBMIT ALL REQUIRED DOCUMENTS, MENTIONING THE SUBJECT LINE. IF YOU OMIT ANY OF THE REQUIRED DOCUMENTS, COVER PAGE, CV. YOUR APPLICATION WILL NOT BE CONSIDERED.
Attention: Development Projects HR Unit, 4th floor, Main Building Ministry of Mines and Petroleum (MoMP), At Abdul Haq Square.
Ahmad Siar Najib: Projects HR Coordinator
Contact details: 0093 (0) 784 846 000
Female Candidates are highly encourage to participate.