Re-advertised Internal Audit Expert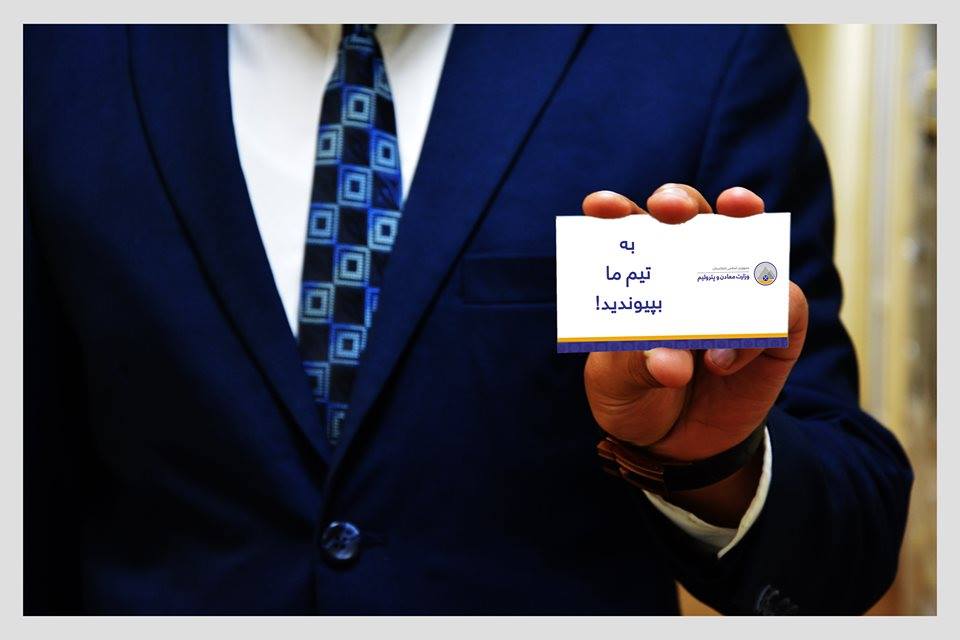 About Ministry of Mines and Petroleum (MoMP):
Ministry of Mines and Petroleum is an enabler of the sector's development and steward of all mineral and hydrocarbon resources through the implementation of international best practice, policies, regulations and procedures to encourage environmentally and socially acceptable private investment. It is the responsibility of the Ministry of Mines and Petroleum to ensure progress in research, exploration, development, and exploitation of both minerals and hydrocarbons. The Ministry of Mines and Petroleum approach is to create the highest level of ministerial competence, promote clear and transparent investment opportunities through modern laws, regulation and policies; and develop a progressive and inviting fiscal regime.
Job Summary:
Providing professional and useful advises in evaluation and auditing, monitoring from rules, regulation, guidelines and procedures to ensure transparency. Maintaining public materials and assets, develop and extension of evaluation systems in compatibility with standards of Antusai.
Skills Required:
Financial Systems
Requires travel to provinces:
No
Skills Description:
Having Professional Skills
To be fluent in English, Dari and Pashto
Having the ability of implementing office policies
To understanding Computer programs
Duties & Responsibilities:
1. Providing accurate advises regarding the preparation of monthly, quarterly and yearly evaluations, based on smart standards.
2. Evaluating and implementing current standards with Antusai.
3. Providing consults in evaluation of Procurement, Wages, and other expenses in light of Audit standards in order to prevent waste of government assets.
4. Providing guidance in implementation of Procedures, Policies in order to maintain better transparency at MoMP.
5. Provide Proper supervision based on M&E of documents of accounting department of Ministry to better discover and distinguish from waste and fraud of funds.
6. Providing guidance based on auditing, balances, and expenditure reports, insures the compatibility with allotments.
7. Provide advice on how to refine the debris of past years with individuals and earning revenue.
8. Providing consults regarding clearance with trusted – bondee.
9. Providing advises to ensure effective implementation of audits and providing reports systematic coherence of affairs.
10. Providing advices on better program implementation of MoMP.
11. Provide professional consults to better overcome the work plans and goals.
12. Any other duties assigned by direct supervisor.
Job Location:
Afghanistan, Kabul
Qualifications:
At least Bachelor degree of Law or Economics and Master degree preferred in this field and also holders of CIA and ACCA documents are considered in priority.
Job Keywords:
Internal Audit Expert
Submission Guideline:
Applicants are requested to submit a complete application package which must include all required documents (provided below) to recruitment.momp.psu@gmail.com with a Subject line
MoMP/PSU/Internal Audit Directorate- Re-Advertised Internal Audit Expert Applications must be received by no later than .06 October, 2019.
REQUIRED DOCUMENTS:
a.     Cover memo/email text that outlines how your qualifications and experience meet the selection criteria.
b.      A current resume or curriculum vitae.
Note: IN ORDER TO HAVE YOUR APPLICATION CONSIDERED, YOU MUST SUBMIT ALL REQUIRED DOCUMENTS, MENTIONING THE SUBJECT LINE. IF YOU OMIT ANY OF THE REQUIRED DOCUMENTS, COVER PAGE, CV. YOUR APPLICATION WILL NOT BE CONSIDERED.
Attention: Development Projects HR Unit, 4th floor, Main Building Ministry of Mines and Petroleum (MoMP), At Abdul Haq Square.
Ahmad Siar Najib: Projects HR Coordinator
Contact details: 0093 (0) 784 846 000
Female Candidates are highly encourage to participate.