Project Manager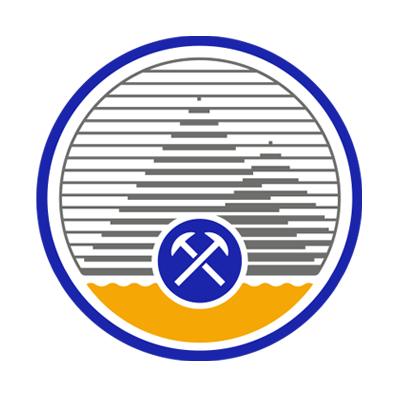 About Ministry of Mines and Petroleum (MoMP):
Ministry of Mines and Petroleum is an enabler of the sector's development and steward of all mineral and hydrocarbon resources through the implementation of international best practice, policies, regulations and procedures to encourage environmentally and socially acceptable private investment. It is the responsibility of the Ministry of Mines and Petroleum to ensure progress in research, exploration, development, and exploitation of both minerals and hydrocarbons. The Ministry of Mines and Petroleum approach is to create the highest level of ministerial competence, promote clear and transparent investment opportunities through modern laws, regulation and policies; and develop a progressive and inviting fiscal regime.
Background: 
The long-lasting conflict in Afghanistan has had a severe impact on the power sector, both directly (dilapidated generation, transmission and distribution infrastructure) and indirectly (serious management issues at the national power utility). In addition, Afghanistan still largely relies on imports from neighboring countries for its power supply, which is not only costly but also raises concerns of the security and reliability of supply. With the help of the donor community, significant efforts have been undertaken by the Government of Afghanistan (GoIRA) to reform and modernize the power sector, by both upgrading and developing infrastructure and by improving overall management of the sector. 
As part of efforts to increase availability of power in the country and self-reliance, GoIRA is exploring options to develop domestic generation capacity. In this respect, discussions have been held between GoIRA and various private parties for the development of a gas-to-power plants in Mazar and Sheberghan (estimated 100 MW) under an Independent Power Plant (IPP) arrangement, and with Ghazanfar and Bayat as the projects sponsor. 
The Afghanistan Gas project is a 5-year, IDA (International Development Association) funded operation. The estimated cost of the project is US$ 52.5 million, which will be implemented by the Ministry of Mines and Petroleum. 
The project development objective (PDO) is to facilitate a sustainable supply of gas through targeted investments in gas infrastructure and enhanced gas sector governance. 
The following key project PDO level indicators:
• Increased capacity to deliver commercial-quality  natural gas through to off-takers in Sheberghan and Mazar; and 
• Improved institutional, regulatory and contractual framework for gas sector management and oversight. 
Project Components:
The Project Development Objective will be achieved through the following three components:
I. SUSTAINING GAS SUPPLY
II. STRENGTHENING GAS SECTOR GOVERNANCE 
III. MANAGEMENT
Objective of the assignment
MoMP, intends to engage the services of an experienced Project Manager to assist in the implementation of the Mazar Gas to Power (MPG) and Bayat Gas to Power (BGP) project, as well as a potential further IPP arrangement that is comparable to the MGP and BGP in its key components and pertinent matters (as further detailed below) and that is ready for implementation. These terms of reference for a qualified and experienced individual who can fulfill the following scope of work: 
Job Summary:
While the Project Manager will be hired by MoMP under AGASP, he/she will provide assistance to all Government stakeholders involved in the Mazar and Sheberghan IPPs project as needed (MEW, AGE, ESRA, DABS, MoF, and President's Office). 
Duties & Responsibilities:
More specifically, activities by the Project Manager are expected to comprise the following:
1. Managing and coordinating project activities on a day to day basis to ensure that all project-related activities are performed efficiently and on a timely basis, and that the project's intended development objectives are achieved.
2. Properly disseminate project related information under AGASP project
3. The efficient management of the AGASP fiduciary aspects including ensuring that procurement rules & procedures are followed that the Consultants (Firms and individuals) are performing in accordance to their TORs and Contracts in a timely fashion and accurate reporting of project expenditures in accordance the budget approved.
4. Assume overall responsibility for the successful optimization of field facilities, gas delivery in the Sheberghan area related to gas supply to Mazar IPP and Bayat IPP, in the ministry under the guidance and support from the Director General of Petroleum and Director of Classification and Blocking of Oil and Gas Areas.
5. Review the reports developed by Afghan Gas Enterprise (AGE) and supervision engineering firm related to field facilities and process facilities, conduct meetings, discuss the economically and technically feasible solutions, recommend the best solution to issues, and maintain constant coordination.
6. Keep constant coordination with AGE, make sure the gas processing facilities optimization, and field development plans are implemented and completed within the specified time.
7. Contribute to the preparation of the overall Project implementation plan for the optimization of field facilities and in accordance with that, making annual plan for implementation of Project activities.
8. Conduct and or participate in project stakeholder's meeting and proactively help identify and resolve constraints as they appear. 
9. Coordinate internal resources and third parties/vendors for the flawless execution of projects.
10. The regular and consistent supervision of the project activities with active reporting to Director of Hydrocarbon Resources, Oil and Gas Advisory Board. 
11. Submit and provide regular progress reports about the project.
12. Oversee the project operations to ensure quality and cost-effective management of resources.
13. Identify bottlenecks in the project and provide timely solutions to enhance efficiency.
14. Plan, develop and implement strategies to effectively carry out project activities.
15. Coordinate the preparation of financial reports, special analyses, and information reports. 
16. Represent the MGP and BGP project in governmental, funding agencies and stakeholders' meetings. 
17. Anticipate and guard against legal and cultural risks facing the BGP project.
18. Setup and coordinate meetings and conferences with the donors and relevant ministries.
19. Maintain appropriate relations and linkages with key partners to promote involvement and participation of relevant agencies and other key stakeholders in the project.
20. Other duties and responsibilities as assigned.
Job Requirement:
II. QUALIFICATIONS & SKILLS 
1. To have bachelor's degree in Project/Energy management, Economics, Business Administration, Petroleum Engineering, Geology, Earth Sciences or similar disciplines from recognized university with 7 years of relevant experience or having Master's degree in one of the aforementioned subjects with at least five years of relevant professional experience. Experience in Gas & Energy sectors is a plus. 
2. Experience in dealing with different public institutions, local authorities, civil society, international agencies and state owned enterprises (e.g. AGE) and the media.
3. Must demonstrate the highest level of integrity.
4. To have hands on experience in computer programs (Word, Excel, & Power Point), internet and e-mail skills.
5. Must have proven leadership skills.
6. Ability to set priorities and manage time effectively.
7. Ability to work both independently and as an effective team member.
8. Demonstrated abilities to take initiatives, build consensus and make things happen.
9. Ability to think and communicate clearly with others, motivate and lead people.
10. Demonstrated interpersonal skills including diplomacy, tact, and the ability to negotiate and influence.
11. Excellent communication skills: speaking, writing, and listening.
12. Fluent in written and spoken of English, Dari and Pashto languages.
Duty Station: Mazar/Kabul with frequent travels to Sheberghan
Job Location:
Afghanistan, Balkh, Kabul
Submission Guideline:
Expressions of interest (including CV and three references in word file) should be sent to the email address below by no later than 07/January/ 2021 at 16:00 hrs.
Reference MoMP/PSU/AGASP-IPP Project Manager for the Mazar-Sheberghan Gas to Power Independent Power Project must be quoted on all correspondence and the Expression of interest.
Ministry of Mines and Petroleum Programs Support Unit (PSU)
Attention: Mr. Shafiqur Rahman "Qaseri" (Projects HR Coordinator)
Development Projects HR Unit Forth floor Main Building at Abdul Haq Square.
Cell phone: +93 (0) 783130104
Submission Email:
recruitment@momp.gov.af