Environmental Specialist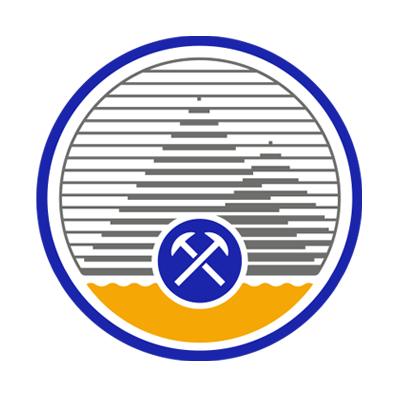 Terms of Reference (TOR) for Environmental Specialist position
| | | | |
| --- | --- | --- | --- |
| Date Posted | August 1, 2021 | Reference | MoMP/AGASP/Environmental Specialist |
| Closing Date | August 15, 2021 | Work Type | Full time |
| Number of Vacancies | 1 | Gender | Any |
| Functional Area | Engineering | Nationality | Afghan |
| Salary Range | NTA Salary Scale | Years of Experience | 5 year |
| Contract Duration | One year | Extension Possibility | Based on performance and fund availability |
| Contract Type | Project base | Probation Period | 3 months |
| Required Languages | Dari, Pashto, English |   |   |
About Ministry of Mines and Petroleum (MoMP):
Ministry of Mines and Petroleum is an enabler of the sector's development and steward of all mineral and hydrocarbon resources through the implementation of international best practice, policies, regulations and procedures to encourage environmentally and socially acceptable private investment. It is the responsibility of the Ministry of Mines and Petroleum to ensure progress in research, exploration, development, and exploitation of both minerals and hydrocarbons. The Ministry of Mines and Petroleum approach is to create the highest level of ministerial competence, promote clear and transparent investment opportunities through modern laws, regulation and policies; and develop a progressive and accountable fiscal regime.
The objective of the World Bank supported Afghanistan Gas Project (AGASP) is to facilitate a sustainable supply of gas through targeted investments in gas infrastructure and enhanced gas sector governance, which entails social and environmental impacts at various levels. The project has three components as follows:
COMPONENT A: SUSTAINING GAS SUPPLY:
 The objective of this component is to support the sustained supply of commercial quality natural gas for Sheberghan and Mazar IPP power generation and industrial uses through (a) targeted technical assistance and transaction support to hydrocarbons related investments in the near and mid-term, and (b) support to the construction and installation of natural gas infrastructure, including a pipeline and gas processing facility.
COMPONENT B: STRENGTHENING GAS SECTOR GOVERNANCE:
 The objective of this component is to address the institutional, contractual and regulatory gaps that persist in the management of Afghanistan's mineral and hydrocarbon resources, thereby improving predictability, transparency and functionality of the sectors. Emphasis will be given to the MoMP upstream role as policy-maker, in accordance with the Mining Sector Roadmap, as well as establishment of sector regulatory bodies such as the AOGRA (created 2018). Geographic focus will include field offices responsible for licensing, regulatory monitoring including occupational health, safety and environment.
COMPONENT C: PROJECT MANAGEMENT, MONITORING AND EVALUATION:
This component will provide support at implementation to the undertake project management, in accordance with the World Bank's fiduciary and other guidelines, including incremental operating costs, equipment, training on fiduciary and project management issues, project audits, and engagement of technical advisers to provide technical expertise on project performance monitoring and planning. This component will also finance the cost of recruiting a project management firm to support the MoMP in the effective management and implementation of the project. The firm is expected to focus on the job training and capacity building to project staff. The staff are all assigned to work on the AGASP project by the MoMP.
Job Summary:
Under the direct supervision of AGE Technical Director/MoMP E&S Team Leader, the Environmental Specialist is responsible to ensure timely implementation of Environmental and Social Framework (ESF), Environmental and Social Impact Assessment (ESIA), Environmental & Social Management Plan (ESMP), Contractor ESMP (C-ESMP) and other relevant associated plans, and environmental and social audit for the Afghanistan Gas Project (AGASP) for the Sheberghan-Mazar Gas Pipeline (SMPL) and Field Facilities.
Reporting Obligations:
The Environmental Specialist will report to the Environmental and Social Team Leader at the MoMP and AGE Technical Director. The Environmental Specialist must adhere to the project specific ESMPs requirements in an accurate and timely manner during the implementation of the AGASP lifecycle. In addition, the Environmental Specialists will be expected to work in close coordination with the Supervision Engineer (consultancy) and the other E&S team members (which includes a health and safety specialist and a Social specialist) during the construction and operation phases of the project to ensure that implementation of the E&S plans are closely aligned.
Duties & Responsibilities:
The responsibilities of Environmental Specialist will include but not limited to:
Develop an implementation action plan based on the job description. The Environmental Specialist will be responsible for the implementation of the specific ESMPs/ESIA & associated plans for the SMPL and Field Facilities as well as environmental management aspects of other AGE projects and activities.

Manage, evaluate and interpret chemical, geologic, hydro geologic, biological (biodiversity) and other environmental data contained in the specific ESMP and C-ESMP for the SMPL & Field Facilities.

Provide overall policy and technical direction for environmental safeguards management under the Project (as defined by the ESMF, and the World Bank ESF & mostly focus on the safeguard instruments prepared for the project, with a focus on the ESIA and the site specific ESMPs (Contractor ESMP and Operational ESMP).

Coordinate site activities related to environmental permitting and related activities; Regulatory review, planning and implementation; Regulatory compliance, record keeping and reporting; Regulatory Agency interface.

Reviews and analyzes existing environmental laws, regulations, policies and by-laws to assess impacts on the Corporation and advises internal groups accordingly.

The Environmental Specialist shall have analytical skills and experience in collecting, organizing, analyzing, and disseminating significant amounts of information with attention to detail and accuracy

Gather information regarding environmental management aspects of project sites via site visits analysis of photographic evidence from sites maps etc.

Ensure timely implementation of the SMPL ESIA and the site specific Environmental and Social Management Plan as described in the ESMP.

Ensure consistency of safeguard documents with national environmental regulations;

Work with the MoMP/AGE to obtain necessary clearances from local environmental regulatory authorities for the project where applicable.

Co-ordinate closely with MoMP E&S Team Leader and AGE Technical Director managing project implementation in the project area and provide necessary technical assistance to facilitate the implementation management and monitoring of environmental safeguards and environmental management plans.

Ensure that applicable measures in the site specific ESMP are implemented properly and ensure compliance with the World Bank ESF & Afghan applicable legislation.

Ensure compliance with the site specific ESMPs during the construction and operational phases and maintain close co-ordination with the site engineers of the implementing agency (AGE).

The Environmental and Social Specialist will be full-time present at the construction sites during working hours and work closely with the Environmental Specialist of the Supervising Engineer

Conduct daily monitoring visits and prepare photo documentation of project sites during implementation;

Conduct monitoring of site works via coordination with project implementation teams.

Development of

Environmental and Social Management System (ESMS) for AGE.

Execute any other tasks assign by the MoMP/E&S Team Leader and AGE Technical Director according to laws and regulations and unexpected environmental management aspects.

Reporting any environmental accident or incident directly to MoMP/E&S Team Leader and AGE Technical Director.

In case of an environmental accident or incident take action to rectify the accident.

Close coordination with Supervision Engineering and daily follow up on the Environmental issue.

 Contribute towards organizing and delivery of capacity building training to relevant stakeholders.

 Coordinate with key counterpart agencies, as well as local stakeholders and consultants.

Any other tasks and duties assigned by the relevant supervisors. (MoMP/AGE).
Job Requirement:
A Bachelor of Science degree from a recognized university on Environmental Engineering/ Science or Environmental Management, any other relevant field. A master degree is preferred.

A minimum of 5 years' experience in the field of environmental science/environmental management

Experience with donor funded projects and prior implementation experience with World Bank funded ESIA/ESMPs is an advantage.

Strong analytical and report writing skills is a requirement.

Identify and define technical and administrative problems, as well as the identification and evaluation of alternative solutions, and the selection and implementation of the best alternative is a requirement

Familiarity with the Afghanistan environmental legal and regulatory framework

Capability to prepare and implement monitoring reports

Communicate effectively in oral and written form

Computer literacy and knowledge of standard PC software packages (MS. Excel, PowerPoint, Word, etc.) is essential.
Job Location:
Afghanistan, Juzjan & Balkh provinces, Sheberghan - Mazar Pipeline (SMPL 94-Km), and field facilities.
Submission Guideline:
Applicants are requested to submit a complete application package which must include all required documents (provided below) to recruitment@momp.gov.af 
Your email subject must be: MoMP /AGASP/Environmental Specialist
Required Documents:
A current resume or curriculum vitae and Education certificate/diploma.
Note: IN ORDER TO HAVE YOUR APPLICATION CONSIDERED, YOU MUST SUBMIT A COVER PAGE ALONG WITH YOUR CV.
Address:
Human Resources Department, Development Projects HR Unit, 1st floor, Main Building Ministry of Mines and Petroleum (MoMP), Abdul Haq Square.
For more information, please contact, Abdul Naim Latifi (Development projects HR coordinator)
Contact No: +93700162526