Environmental Specialist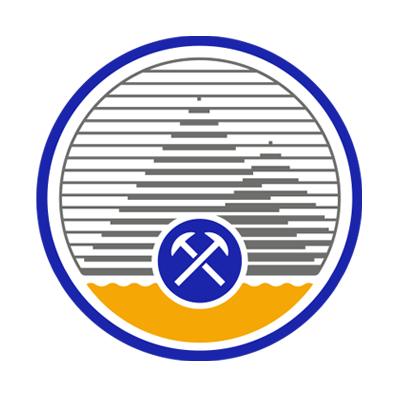 About Ministry of Mines and Petroleum (MoMP):
Ministry of Mines and Petroleum is an enabler of the sector's development and steward of all mineral and hydrocarbon resources through the implementation of international best practice, policies, regulations and procedures to encourage environmentally and socially acceptable private investment. It is the responsibility of the Ministry of Mines and Petroleum to ensure progress in research, exploration, development, and exploitation of both minerals and hydrocarbons. The Ministry of Mines and Petroleum approach is to create the highest level of ministerial competence, promote clear and transparent investment opportunities through modern laws, regulation and policies; and develop a progressive and inviting fiscal regime.
The Afghanistan Gas project is a 5-year, IDA funded operation. The estimated cost of the project is US$ 52.5 million; the project will be implemented by ministry of mines and petroleum.
The project development objective (PDO) is to facilitate a sustainable supply of gas through targeted investments in gas infrastructure and enhanced gas sector governance.
The following key project PDO level indicators:
a)         Increased capacity to deliver commercial-quality natural gas through to off-Takers in Sheberghan and Mazar; and
b)         Improved institutional, regulatory and contractual framework for gas sector Management and oversight.
The project started its implementation from January 2020 for a period of 5 years and is being monitored by Worlds Bank. The project will be closing by Dec 2024.
The project has three components as follows:
Project Component 1: SUSTAINING GAS SUPPLY
The objective of this component is to support the sustained supply of gas through targeted transactions Support to hydrocarbons related investments in the near and mid-term and supporting reform of the AGE through financing of both technical assistance and investment activities into gas processing and transport infrastructure. This sub-component will finance both technical assistance and investment activities. This Component will also finance infrastructure (pipeline and gas processing) needed to ensure the sustained Supply of natural gas for power generation.
Project Component 2: STRENGTHENING SECTOR GOVERNANCE
The objective of this component is to address the institutional, contractual and regulatory gaps that have emerged in the management of Afghanistan's mineral and hydrocarbon resources, thereby improving predictability, transparency and functionality of the sectors. Emphasis will be given to the MoMP upstream role as policymaker and establishment of sector regulatory bodies as part of the MoMP mining sector roadmap, such as the AOGRA. This component will support the restructuring, reinvigoration, and development of those institutions responsible for managing the hydrocarbons and mining sector, in particular the MoMP and AOGRA. Further attention will be given to those governance activities conducted outside of Kabul, for instance inspectorate services in improving occupational health and safety. Such interventions, with an integral approach, can be used to manage the extractive industries value chain to transform the sectors' potential into sustainable development outcomes.
Project Component 3: Project Management, Monitoring and Evaluation
Project management is embedded within MoMP and MoIC, to include funds to cover Incremental Operating Costs, PMO staff costs, monitoring and evaluation of project activities, and compliance with Bank fiduciary and safeguards requirements. This component will also finance direct capacity building to be implemented through direct contracts with qualified NGOs on citizen engagement to enable more effective public information disclosure as well as related public consultation processes. District level in the Project Area.
Job Summary:
Under the Direct Supervision of AGAS Project, Environmental Specialist is responsible to Ensure timely preparation of site specific Environmental Assessments (EAs) /Environmental Management Plans (EMPs) for sub-projects, as necessary (depending on screening outcome and guidance provided in the ESMF and ESMPs); co-ordinate with MoMP for hiring technical assistance, where necessary, and for review and endorsement of these safeguard documents.
Reporting Obligations:
The Environmental Specialist will report to Environmental and social team leader and relevant project director The Environmental Specialist shall adhere to the deliverables requirements in an accurate and timely manner
Duties & Responsibilities:
The responsibilities of Environmental Specialist will include but not limited to:
• In consultation of the Environmental and Social team leader, develop an action plan based on job description.
• Provide overall policy and technical direction for environmental safeguards management under the Project (as defined by the Environmental and Social Management Framework (ESMF) and the World Bank Environmental and Social Framework.
• Ensure environmental analysis is carried out for each sub-project as soon as conceptual technical design and scope have been defined; Closely co-ordinate with the MoMP for review and endorsement of the screening decision and recommendation.
• Gather information for environmental screening of project sites, via site visits, analysis of photographic evidence from sites, maps etc.
• Ensure timely preparation of site specific Environmental Assessments (EAs) /Environmental Management Plans (EMPs) for sub-projects, as necessary (depending on screening outcome and guidance provided in the ESMF and ESMPs); co-ordinate with MoMP for hiring technical assistance, where necessary, and for review and endorsement of these safeguard documents
• Ensure consistency of safeguard documents with national environmental regulations; work with the MoMP to obtain necessary clearances from the National environmental Protection agency and other relevant regulatory agencies for sub-projects, where applicable.
• Co-ordinate closely with the Engineers and Technical officers managing project implementation in the project area, and provide necessary technical assistance to facilitate the implementation, management and monitoring of environmental safeguards and environmental management plans.
• Ensure that applicable measures in the EMP are included in the design, and condition on compliance with EMP is included in the bidding documents
• Ensure compliance with EMPs during the construction period and maintain close co-ordination with the site engineer of the implementing agency and the Environmental focal point of the contractor.
• Conduct monitoring visits where possible or partake in photo documentation of project sites during implementation to conduct monitoring of site works via coordination with project implementation teams.
• Execute any other tasks assign by the line manager according to laws and regulations.
Job Requirement:
• A Bachelor of Science degree from a recognized university on Environmental Science or Environmental Management with a minimum of 5 years' experience in the field of environmental science/environmental management and master degree is preferred in these fields.
• Experience on donor funded projects and prior implementation of World Bank safeguards is an advantage.
• Prior experience in World Bank funded projects will be a further advantage.
• Strong analytical and report writing skills
• Understanding and knowledge of Environmental impacts assessments
• Identify and define technical and administrative problems, identify and evaluate alternative solutions, and select and implement the best alternative
• Familiarity of the Afghanistan environmental legal and regulatory framework
• Capability to prepare plan correction reports
• Review proposed projects to ensure compliance with regulatory requirements
• Communicate effectively in oral and written form
• Computer literacy and knowledge of standard PC software packages (MS. Excel, PowerPoint, Word, etc.) is essential
Job Location:
Afghanistan, Kabul
Submission Guideline:
Expression of interest (including CV and three references with official email addresses in word file) should be sent to the email address below by no later than March 3, 2021 at 16:00 hrs.
Applicants must mention (MoMP/PSU/AGASP/ Environmental Specialist 21-004) in the subject line of their emails if not, the candidate application will not be consider.
Attention: Development Projects HR Unit 4th Floor Main Building Ministry of Mines and Petroleum (MoMP) at Abdul Haq Square.
Shafiqur Rahman Qaseri: Projects HR Coordinator
Contact Number: 93 (0) 783130104
Submission Email: